Do They Still Make Hamburger Helper?
For many busy families, Hamburger Helper was a lifesaver in the kitchen, providing a quick and easy meal solution that was both affordable and delicious. But with the rise of meal kit delivery services and the popularity of gourmet cooking shows, has Hamburger Helper lost its appeal? Are people still reaching for that iconic box in the grocery store aisles or has it become a thing of the past? Keep reading to discover the current status of Hamburger Helper and whether it still has a place on our dinner tables.
Yes, Hamburger Helper is still being made and sold in grocery stores across the United States. Introduced in the 1970s, Hamburger Helper is a popular meal kit that helps home cooks create a quick and easy dinner using ground beef. With a variety of flavors and options available, Hamburger Helper continues to be a go-to meal solution for busy families. So, next time you're in the grocery store, don't forget to pick up a box of Hamburger Helper for a delicious and convenient dinner!
What's Special About Hamburger Helper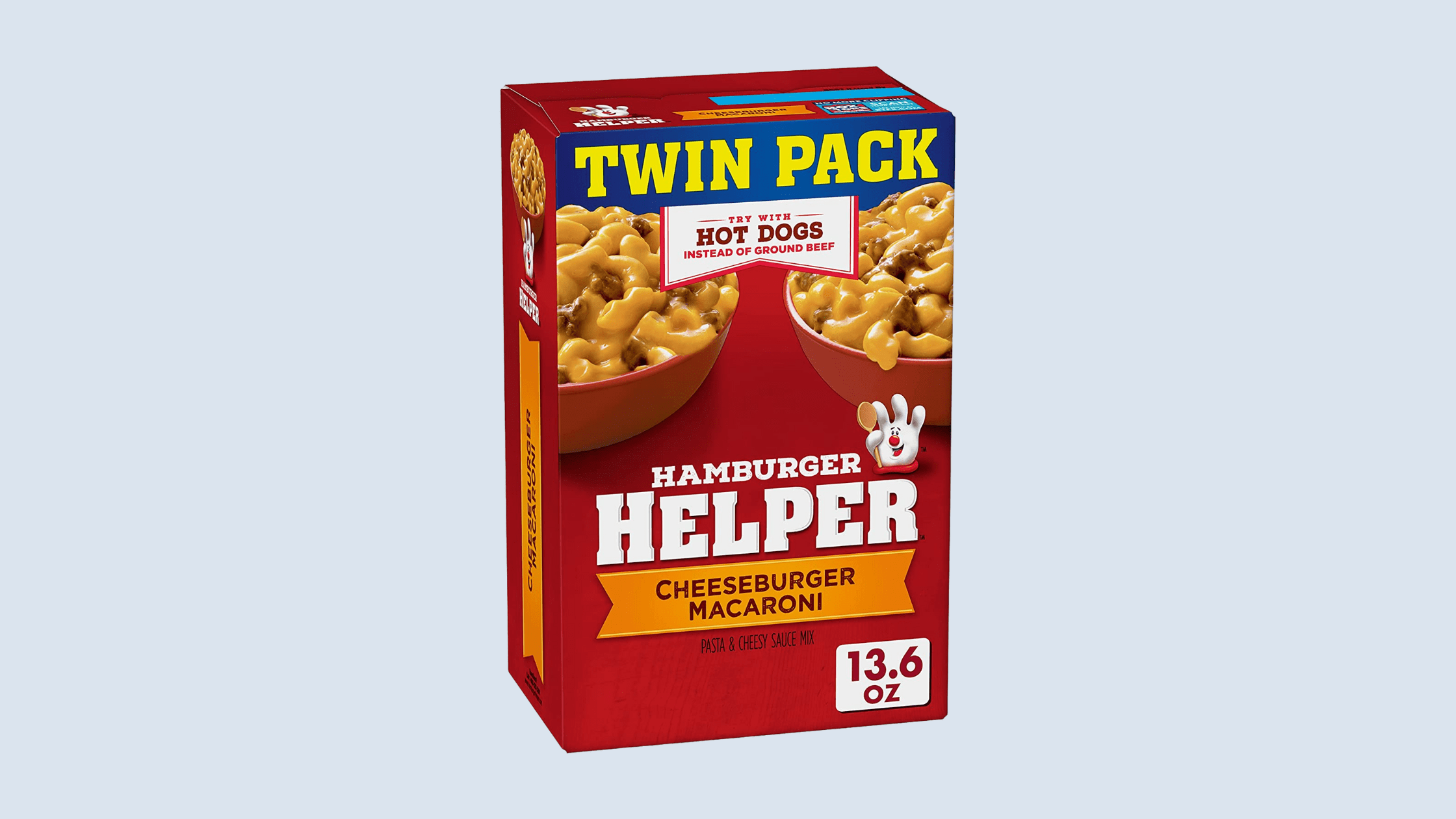 General Mills Hamburger Helper is a brand of packaged dry mix that is designed to be a quick and easy way to make a complete meal with ground beef. The mix is available in a variety of flavors, such as beef stroganoff, chili macaroni, and cheeseburger macaroni, each of them with a unique taste and combination of ingredients. The mixes are easy to prepare by simply adding ground beef and water, and then cooking on the stovetop. The mixes are also a good source of protein, and they are affordable. The convenience, variety of flavors, and affordability of General Mills Hamburger Helper make it a special product, as it allows people to make a complete and satisfying meal in a short amount of time without breaking the bank. The brand also offers options that are gluten-free, lower in sodium and made with no artificial flavors or colors.
Whatever Happened To Hamburger Helper
Hamburger Helper is a brand of packaged food products, first introduced by General Mills in 1971. The product is a dry, packaged mix of pasta and seasonings that is designed to be combined with ground beef to make a quick and easy dinner. The original product was called "Hamburger Helper" and it was an instant success. Today, it has grown to include a wide variety of flavors and styles, including Stroganoff, Cheeseburger Macaroni, and Tuna Helper. The brand is known for its catchy advertising slogans and jingles and it is marketed as a convenient, budget-friendly option for busy families. Hamburger Helper is still being produced and sold today and it has expanded to include more healthy options and a wider variety of flavors.
Where Can You Still Get Hamburger Helper
There are some stores that carry this product, but they may only be available in select areas. You can check their availability at your local stores. Alternatively, you can also check the following links to check if the product is in stock:
DISCLOSURE
We earn a small affiliate fee (at no cost to you) when you click links from our site to certain online retailers, like Amazon and Walmart. This helps keep our site up and running smoothly and allows us to provide free access to all our content for everyone to enjoy. In any case, please be assured it is always our intention to remain objective, impartial, and unbiased when recommending marketplaces to rediscover the products you used to love.